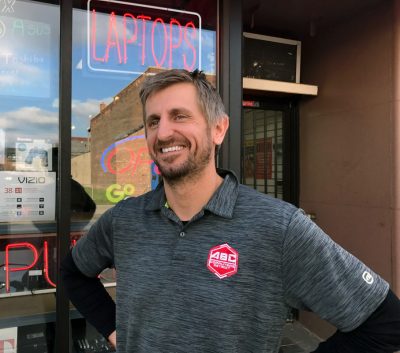 Computer technology has always been my passion and a hobby that I spent time on just for fun. In time, people started asking me questions and for help with their technology challenges. Since my interests and aptitude were always in line with computers, I decided to pursue my education in technology and psychology. Technology to understand how things work and Psychology to be a great teacher and salesperson. I obtained my degree from Wayne State University in 2003 in Industrial and Organizational Psychology specifically focusing on implementing technology into the workforce.
With my degree supporting me and a desire to service people, I opened my IT service company ABC Computers LLC in 2004. The name was chosen because my hope was for my customers to feel that "everything is as easy as ABC" when they obtained my business services. I learned how to deliver my vision by explaining the approach we take and the solution(s) needed. With time and effort, I became a recognized brand in Metro Detroit serving consumers and small and medium businesses for over a decade. The list of our services are continually expanding based on demand.
Core Services:

Server
Desktop
Laptop
Tablet
Phone Repair
Technology Service and Sale
SOHO – small to medium business boutique IT solutions
Consulting
Web Design
Online Stores
Company Branding
Video Production
Online Marketing
Events
SEO – search engine optimization
Networking
If you have any questions or are in need of assistance, please feel free to call us or stop in anytime. We have the resources to support large offices and can schedule in-person meetings. The main focus is on happy clients and working technology. We draw our pride from a quick turnaround and a job well done.
Best regards,
Marcin